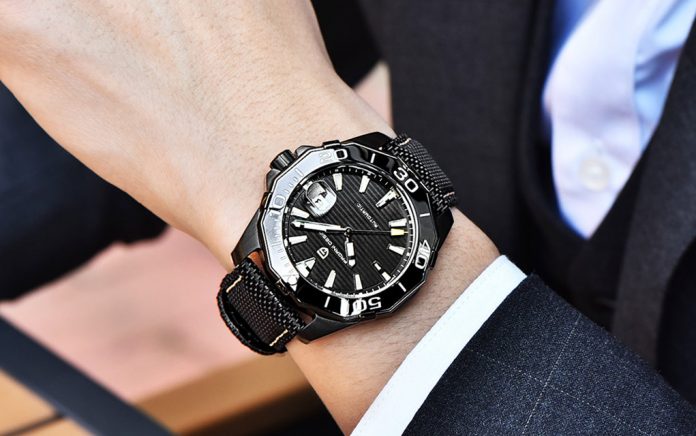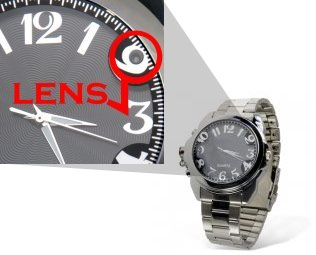 Spy in style! You get nice looking metallic wristwatch with hidden camera inside. Where is it? Covered inside number 2. What can this baby record? Any video activity or audio conversations at the same time. As long as it's a wrist watch camera, no one will suspect you of secret surveillance. One of the safest spy cameras to carry with you.
How about the quality? Well, don't expect great quality with such a small lens. Records 352×288 resolution video clips at 15 frames per second. All fits in 2Gb memory. What's great though, it comes with rechargeable battery that you can charge with through USB port. Plug it into your laptop or computer and charge up the battery for surveillance.
Wrist camera watch is one of the best body worn spy cameras you can get. Not in terms of video quality, but in terms of covert surveillance. It's completely hidden and there's no way for a naked eye to see you're spying on them. Take this camera to private parties, secret meetings, interviews. Record what you want and leave quietly.
There's nothing more to say about this device. It's great looking metallic wrist watch camera recorder. Easy to use and perfect for covert operations. Grab one of these body worn cameras now: