Mirror Have Eyes
It seems that nothing with a hidden camera is off limits as security companies invent new surveillance products with hidden cameras. One spy invention team has created the Wireless Mirror Camera. That's right. Not only can you brush your hair to perfection, but anyone who stands in front of the mirror, or walks by it at all, is secretly being recorded to video. The mirror runs on an 8 hour rechargeable battery pack.
Your Mirror Options
There are four models available, all having a natural wood finish. The mirror dimensions are 15" long x 12" wide x ¾" thick. You can choose from these different models:
Wireless Color Video
Wireless Black and White
HP Wireless Black and White Video
HP Wireless Color Video
All mirror are wireless as you can see, and no one will suspect that mirror on the wall is watching them. The mirror is great for home security in your home. If you have several hidden cameras in household objects, the Wireless Mirror Camera will not disappoint.
It also comes with a 2.4GHz wireless receiver, so feel free to move the mirror around until you find the perfect spot for your security needs.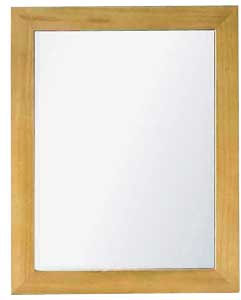 Specifications:
Image Sensor: 1/3″ Sony CCD (B/W)
Resolution: 400 Lines(B/W)
Min. Illumination: .003 Lux (B/W)
Lens: 3.7mm Wide Angle
Power Required: 12 volts
(Update: This product has been discontinued. Browse this site for more hidden cameras.)