Protect Your Children with Personal GPS Tracking Device
It's strange when you look back and see GPS units only used by military and government for high-tech missions. Nowadays, GPS is almost a must for any hiker or vehicle. You don't want to get lost in the middle of gigantic forest or a desert without one of these trackers.
What's becoming a trend now are personal GPS trackers for kids and teen drivers as well. Protective parents buy these units for their children in order to know where they are at any given time. You don't know what can happen to your loved ones. Having them carrying a personal GPS tracking unit assures you about their safety.
GPS for Kids
Is your child taking longer than usual to return from school? Is your teen driving 30 miles instead of 10 miles each day? You don't know where they are or what they do? Who they're hanging out with and what might happen to them? You should look into a personal GPS tracking device for your kids.
Kids are kids. They will do what you forbid them to and make many mistakes in their childhood. Your job is to make sure they reach adulthood safely and healthy. For teenagers you can easily stick a personal GPS tracker into their cars and track their routes on online map like Google maps. You can see the streets they're driving in and find out where they stop and for how long.
How they Work?
Or you could give one of these personal GPS trackers to your children when they go to school. You will know where they are at any given minute. Moreover, if your child is in trouble he/she can press the "panic button", which is common in personal trackers for kids and you'll get instant email/SMS alerts. You can call them and tell what to do and how to act. It's one of the best ways to protect your little ones when you're not around.
A nice feature called "geo-fencing" lets you preset a perimeter for the tracker. This means that if a person carrying personal GPS tracker goes out of the perimeter, you get instant alert notifying you about the breach.
Best Personal GPS Tracker?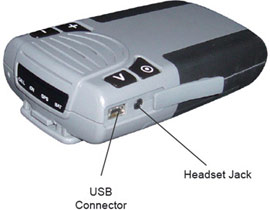 We can debate which personal GPS tracker is the best. They do vary slightly in terms of features and especially prices. One of the best low cost GPS tracking devices for personal protection is Spark Nano. It's really small and would fit in your child's pocket.
If you want a little more sophisticated personal GPS tracking device take a look at M-Trac Pro. This GPS tracker has all the mentioned feature, plus a few more. It's great for tracking vehicles and lets you easily manage all important data (frequency, geofencing, alerts, stop times, speeding, routes) on screen.
Are you worried about your child? Do you want them to be safe and secure when you're not around? If so, take a look at some of the best personal GPS trackers for children & teens by clicking the link below. Browse the store and choose your favorite tracker.