Self-Recording Radio-Clock Hidden Camera
with Night Vision – A Must See
Now you can do the impossible! With this beauty, you can track anyone at your home or other places. High resolution night vision recording makes it super easy to track. Read further…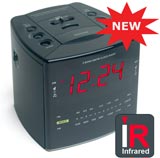 Finally, a real, no BS covert spy camera with night vision capabilities. Now you can monitor your home 24/7. Crystal clear view at night. It's one of a kind product, so be sure to check it out.
How is it Possible?
SONY Ex-view Infrared "Night Owl" technology allows that. Micro illuminator (completely invisible to a human eye) make it easy for night viewing. They practically light up the room, so you can see pretty B&W images on your DVR or computer screen.
We all know that action happens at night. Of course, day-time monitoring is also important, but crimes happen at night. Burglars or other shady folks think it's harder to be spotted at night. Yeah right. With this clock camera that sees everything at night, no one can escape the justice! No one.
And if you want to monitor day-time time scenes, this radio-clock hidden spy camera turns into a nice color view. Yes it's dual camera. Color at day and automatic switch to .000 Lux B&W at night.
This camera can record up to 20-30 feet distance at night. That's plenty even for a large room.
Where People Mostly Use Hidden Spy Camera?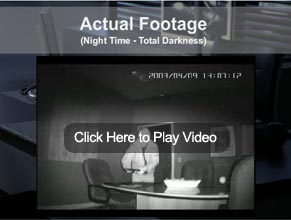 Such clock cameras are very popular among those who want to test their cheating spouses. You can set it up in the kitchen, living room, or especially – bedroom. That's where all the dirty scenes are happening.
This radio-clock camera is completely covert, so it's impossible to spot anything. You've seen those movies where folks search for hidden cams, find them and then wave to the spies? Well, that's because they spot a camera. Usually small, but camera shaped object can be visible if you don't do a good enough job to cover it. But with this clock, you don't need to worry about it at all. This beauty records everything quietly, so no one will become suspicious, guaranteed.
Take a look at the specifications of this hidden camera. You'll be amazing at what it can do. Plus, you get SD card where you can store up to 32 Gb of data. That's literally days of video for you…
Video Resolution: 1280×720/ 720×480 / 320×240
Color: Full Color in Daylight, Black and White at Night
Frame Rate per Second: 1, 2, 3, 5, 15, 30fps
Video Compression: MPEG-4
Video System: NTSC
Image Sensor Format: 1/3″; Sony Super HAD II CCD
Effective Pixels: 768(H)x494(V)
Camera Resolution: 520 TV lines (day) / 580 TV lines (night)
Min Illumination: 0.2 Lux daytime, 0 Lux at night (with IR on)
Gamma correction Standard r=0.45
White Balance: 2,100K – 9,100K Auto
Video Recording Mode: Motion 150 grids user selectable, Continuous, Overwrite, Scheduled
Play back: Multi-playback with event search function
AV out and SD card play back on Windows media player version
Embedded Time/Date Stamp: On video and Position Selectable
Storage Media: 32 GB SD (support SDHC)
Control: IR remote control
Firmware Upgradeable: Through SD card
Operating Temperature: 0~+50'C
Enough? Want to Check this Clock Camera Yourself?
(Update: This product has been discontinued. Browse this site for more hidden cameras.)