Can you really recover deleted text messages and contacts from your apple iPhone or it's just a marketing trick?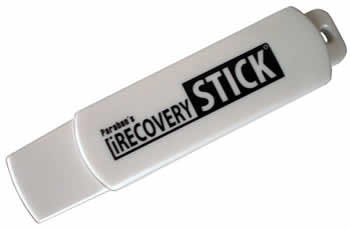 Don't you hate when you lose all the important data? Yeah, especially if you're forgotten to back it up before. Same happens with iPhones. Sometimes you drop them, sometimes who knows why you realize that you've lost all the precious data.
And oh boy, what if you've purchased hundreds of dollars worth of iPhone apps?
Not a sexy thing at all. But luckily for such folks like you and me, there is an awesome tool to recover all the lost, deleted data from your iPhone.
This is the first data recovery tool for iPhones. It looks like a regular USB flash drive. However inside it contains powerful data recovery software that can restore tons of useful data for you including:
text messages
phone call history
internet history
contact database
pictures and graphics
calendar entries
map history
and much more
How it Works?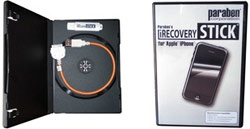 It works pretty simply. You take your iphone, plug into your laptop or PC. Insert this iphone data recovery stick and run the program. The software will automatically check and restore all the lost/deleted data.
The process takes around 20 mins. Per 1Gb. So if you had a 32Gb iPhone, you might need more than just a cup of coffee. But it works and that's all you need to get the job done.
It is really useful for any iPhone user. Backing up iPhone data is not easy and for some people that would be annoying to constantly remember to back something up. This device eliminates such problems easily. But it's not just for regular users. Spies, PI's, detectives sometimes use these exact same devices to recover iPhone data from some smuggler or drug dealer. Then it becomes a true spy tool.
Specifications:
iOS Version Compatibility: Up to 3.x
OS Compatibility: Win98/XP/2000/Vista/7
Not compatible with Macintosh OS
iOS 4.x compatibility coming October 2010
USB Drive Capacity: 256MB
USB: 2.0 interface
Includes:
iPhone Spy Recovery Stick
Connection Cable
(Update: This product has been discontinued. Browse this site for more spy and surveillance software/apps.)