An Ultimate Surveillance Tool
If you thought high tech gizmos were only for the urban developed market, you can think again. These days an increasingly large number of options are available to successfully set up hidden cameras and use them in rural surveillance areas.
The first thought that might cross our minds is how to set up hidden camera in rural surveillance areas? What about possible interruptions in power supply? Technology has devised ways to tide over this obstacle with the use of hidden cameras that also have an option of using battery power for covert operation enabling rural surveillance. Many of these hidden cameras also come with the wireless feature which increases the flexibility of their use and ease of installation.
Why Someone Might Need to Set Up Hidden Cameras in Rural Areas?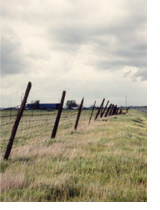 It is interesting to deliberate on the possible reasons why one might require rural surveillance. The first of these could be in the event that an organization, as part of its expansion processes wants to set up a new office location in a rural locality and decides to use hidden cameras in place of excess employees to work in shifts or to secure the premises. In such cases, options like wireless hidden cameras, which also have the ability to be battery operated in case of a power failure, are not only cost effective, but also a lot more reliable than humans, possibly!
The other and more natural reason for this sort of arrangement to set up hidden camera would be in case of the requirement to survey a crime scene that happens to be in a rural area. Private investigators of the police department find this to be an easy option to set up hidden cameras and rely on for live feeds or capture of images without raising any alarms for the suspect.
The crime rate is on a constant rise, as has been the case in the recent past and the need for rural surveillance has only become more obvious as time passes by. Premises in rural areas are particularly at a higher risk since it may not always be within easy reach of law-keepers on patrol or else. Since these localities usually tend to be deserted. Use of such hidden cameras to keep a watch on your home or office without warning a possible offender can help one take precautionary measures and save lives at times.
Setting Up Hidden Cameras for Rural Surveillance?
It is relatively easy to set up hidden camera since they come in small sizes in a bid to ensure they do not catch the attention of the wrong people. They can be mounted on the ceiling or walls, and if they are wireless, the ease of installation is substantially bigger. Varieties of cameras that are hardy and built for use outdoors also come in handy for rural surveillance. Since the conditions under which they might need to be used, might not be conducive to delicate gadgets.
Last but not the least, these flexible cameras come with affordable price tags starting from a little over $100 which ensure that it reaches out to all strata of society and is put to use for its safety and betterment.