GPS trackers appear to be standard in vehicles today. However if you are needing to hide a tracker or need constant monitoring, then one of the best trackers on the market is the ePath Historical GPS Tracker.
The ePath Tracker has a long power life of 120 hours of data, which adds up to mapping a massive 262,000 waypoints on its internal memory.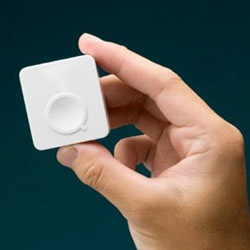 The tracker boasts a motion detection sensor, so it will not waste battery life when the vehicle it is monitoring begins to move.
ePath uses Google maps to provide simple, yet detailed mapping information.
Some of its unique features that make it stand out from other GPS trackers include its small size, water resistance, extremely long battery life, and its internal motion sensor.
Amazingly, the ePath Tracker does all of this on a mere 64MB internal memory card. The ePath also includes software that makes retrieving information very simple.
All you have to do is hook up the USB cable and it downloads mapping information to your computer that you can view with Google maps. Google provides locations within 3 meters. But best of all is the ability to record 262,000 unique points. This allows you to basically virtually drive through the map.
(Update: This product has been discontinued. Browse this site for more GPS tracking systems.)