The Ultimate Lamp
Adding a new, modern and fashionable lamp to your home decor seems like a great idea. Step it up a notch with the Hidden Camera Lamp with DVR and Night Vision. The lamp is setup for recording in the daytime or at night with its included night vision. The lamp will automatically detect the amount of light surrounding up and switch to night mode accordingly.
Motion Sensors Make Sense
The Camera Lamp can be set to motion-detection capture or continuous recording. It includes options to record video and take photos. The SD card in the DVR records 2 hours of video per gigabyte. You definitely not going to constantly monitor surroundings with this lamp. So put it in your bedroom and records your spouse with ease.
Truly a Spy Cam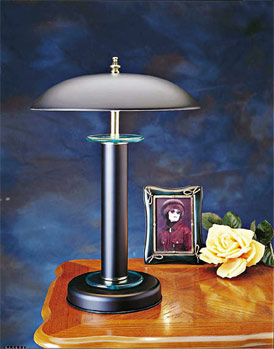 The lamp looks completely natural. It contains no visible wires, plugs, or buttons. The secretive and sleek architectural design shows no visible DVR, SD card, or video jack. The lamp can only be accessed via a special magnetic key which opens the inside of the lamp to access your SD card.
The Hidden Camera Lamp contains:
1 DVR/Camera
2 SD cards (1Gb)
1 USB SD card reader with extension cable
1 RCA video connector cable for use with your TV/Monitor
1 IR remote control
1 User Manual
If you are shopping for a nanny cam or just looking to see what is happening while away from home, this lamp is an example of top of the line technology.
(Update: This product has been discontinued. Browse this site for more hidden cameras.)