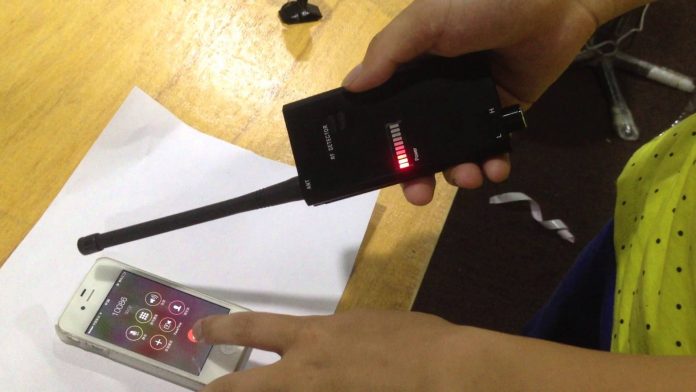 Wireless Camera Hunter Sees What the Spy Camera Sees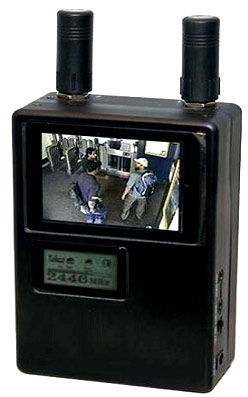 Spy cameras are everywhere these days. Even in those places where they shouldn't be. How many creeps and perverts are using spy cams to monitor people in various private places like bathrooms, tanning booths, changing rooms, saunas and so on…
Have you ever rented a hotel room? Or how about renting an apartment or condo? You spend a year or two living in an flat. Feeling that it's yours, so you have complete privacy. But guess what, there may be the owner observing you from different angles in various places in the room or even bathroom. You never know, you can never feel secure.
Luckily – You Can Stop This!!!
With this wireless spy camera hunter you can detect cameras within a whopping 500 feet range. Super sensitive antennas allow that. This detector scans frequencies from 900MHz up to ~ 2.7GHz. Best of all, not only you can spot wireless hidden cameras, but you can see what they see. With a simple few button combination you can detect the view and see exactly where the covert camera is located. How handy is that?
Camera Hunter Specifications:
Full Range Frequency Scanning from 900MHz ~ 2.52GHz
2.5″ High Resolution Monitor
LCD Display Shows Frequency and User Setting Details
Full Range Video Protocol auto-switching for PAL / NTSC, CCIR / EIA
Dual Power "AA" batteries or External AC adaptor (AC adaptor optional)
Auto and Manual Scanning Modes
"Fine Tuning" Rocker Switch for use after alert
Battery life indicator on LCD
Antenna Sensitivity Indicator on LCD
Audible Alarm on/off Indicator on LCD
Video output allows you to plug into an external recording device.
Do you want to learn more about this amazing device? Then go ahead and visit BrickHouseSecurity (our close partner) store to read all the details about this mini wireless camera detector.
» Click Here for Wireless Camera Hunter that Detects Signals Up to 300 ft.