Binoculars for the Pro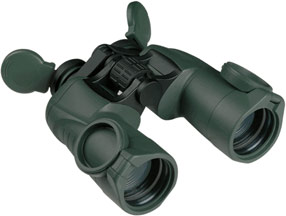 A spectacular set of binoculars, the Porro Prism Wide Angle Binoculars are by far one of the best sets of binoculars that you will find on the market. The lenses are coated with True Color magnesium which increases the capture of light to provide a perfect and colorful view. With the magnesium coating, contrast and resolution is increased as well.
Binocular Uses
The high resolution pair of binoculars are a great asset to enhance your hobbies, while also offering clear-viewing for surveillance in situations such as search and rescue missions.
The binoculars are great for nature observation, bird watching, distant surveillance, watching sports games, hunting, hiking, and target shooting at the firing range.
You say you already have a pair of binoculars. Well it's time to upgrade from the so-so binoculars you have and upgrade to a pair that provides wide-angle viewing with unprecedented zooming capabilities.
Features:
Porro-Prism System
Eclipse Lens System
Lightweight
High Magnification
Long Distance Observation
High Power Optics
True Color Fully Multi-Coated Lenses
Water Resistant
Durable
Rubber Armor Body
Ergonomic Design
High Light-Gathering Capabilities
(Update: This product has been discontinued. Browse this site for body worn cameras.)