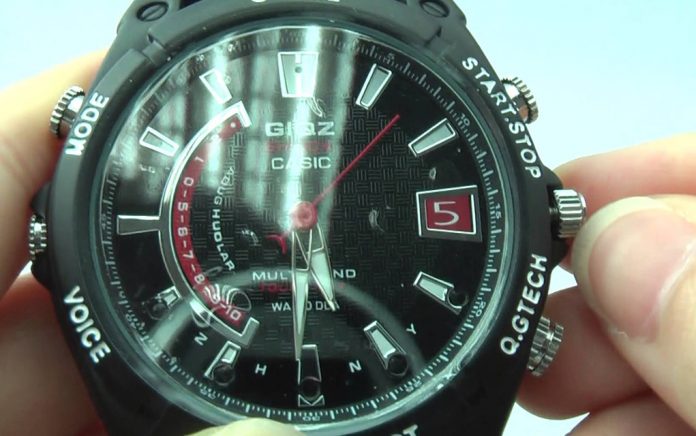 When you hear the words mini spy cameras, what comes first to your mind? I can bet lots of coolest James Bond type gadgets are flying through your head. There are mini spy cameras for home surveillance that you can install and record everything with motion detection. You can even build security systems. But let's face it, when we talk about mini cameras the most useful and intriguing is probably something you can take with you wherever you go.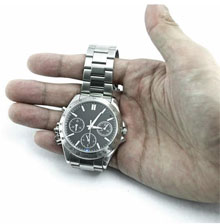 And without a doubt, one of the best mini cameras is watch camera. Spy watches are something that is so ordinary and yet provide an amazing ability to record covertly. If you are looking for a body worn mini spy camera for yourself, then consider investing in a spy watch camera with lots of features like the ones you see below.
Where Will I Use This Watch Cam?
If you are asking yourself this question, then maybe you're aren't ready for a wristwatch spy camera yet. Most people have a definite goal in mind when spy shopping. But in case you're just curious, here are some of the most common ways to use these watch cams:
Spying – Well, let's be honest here. The main reason someone buys a watch like this is to secretly spy on someone. Obviously, you should follow the laws of each state, country and not get into legal trouble when you perform secret surveillance.
Professional Use – PI's, police, detectives, military, FBI and CIA even use similar gadgets at their disposal to track and record critical audio or video conversations. Just because these things are available for the rest of us, doesn't mean big guys up there use something special. Same gadgets are used by US government agencies.
Taking Notes – Yeah, why not. Instead of using pen and paper, why not turn on this spy wrist watch and record the session in audio or video even. Seminars or lectures are first things that come to mind. But you can easily use this in business meetings.
What Do I Get With Spy Watch Camera?
Good question many people ask themselves. Let's take a look at some of the most common features of a watch camera. Not all spy cam watches are the same, but they're pretty similar.
Waterproof – A good watch should be waterproof. Some of these cams are water resistant so you can swim and be able to record after jumping out of the water.
Voice Recording – How else. You need your watch to not only capture video, but voice too. It's important in covert operations when using body worn spy equipment.
4Gb Memory – Most of the watch cameras have 4gb internal memory. Some go up to 8Gb. The more the better obviously. You are usually able to record up to 2 -2.5 hours of data.
640×480 Resolution – You'll notice some models say HD, but it usually refers to still photo resolution. Commonly these cameras record a decent 640×480 resolution video.
Pictures – 1600×1200 is pretty much standard image resolution you can take with these mini spy watch cameras. It should be enough for a good close up shot.
Stylish Spy Camera Watches
We've covered some basic ground here. Now it's time to take a look at the actual models. You can definitely find more designs suitable just for you, but this is pretty much what you get.