Let's take a second look at Spark Nano GPS tracker. This time, a new version "Spark Nano 2.0"
For experts in the field, tiny GPS trackers are nothing new. What's so special about this Spark Nano?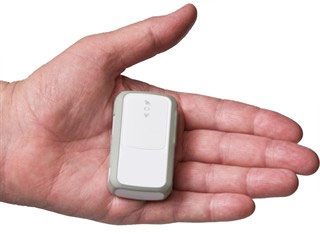 Just like others it can track in real time, it provides easy web based recording and it also offers geo-fencing. Seems like another GPS tracker out there on the market. Not quite so…
Spark Nano 2.0 is the world's smallest GPS tracking device. Its size is only 3" and it fits pretty much anywhere. Take a look at the picture. It's as big as a matchbox. You think you could carry it in a pocket? This babe can be used pretty much anywhere. From tracking your teenage daughter, to monitoring company trucks.
Another cool feature is that this gadget can hold up to 30 days of battery life. That's what the manufacturers claim. Seems pretty bold statement considering most real time GPS trackers last for 10 to 15 days at best. Fact of the matter is, it lasts 30 days based on 1 hour per day activity. So if you set this up in a vehicle that drives only 1 hour a day here and there, and report only every 5 minutes, then it's 30 days. But if we compare the stats to more expensive GPS trackers, it's not the most efficient. However, considering its small size, this device does have some powder for sure.
The new Spark Nano 2.0 besides all the cool features just mentioned is more accurate than ever. According to the manufacturers, it's twice more accurate.  It takes much less time to fix on a target's location.
Where Can You Use Spark Nano GPS?
The main purpose of this tiny GPS tracker is for monitoring kids and teens. It wasn't specifically designed to track commercial vehicles. It has pre-programmed SOS button, which you can press in case of an emergency. It's very useful for people with Alzheimer's disease (if they remember to press the button). The signal send alert straight to your cell phone via SMS message or email. So you can act quick.
It's always safe going out in the woods with GPS device in case you get lost. Just press a button and your family will know where you are. They can even track your footsteps with a help of Satellite. Pretty cool when you think about it. Few other uses that come to mind:
Spouse Tracking – Boy, this problem is more common than you think. It's better to be sure than living in doubt, that's my opinion. Simply hide this beauty somewhere in a car and watch daily where your spouse is going and how long and where they stay.
Employee Monitoring – You can track your company's vehicles without problems. Just attach this device somewhere safe and you can monitor your employees day and night. Make sure they're using your vehicles correctly and not stopping by their friend's house.
Teenage Drivers – Your kid just got a new car? Don't want them to make any car accidents? Well you can monitor their behavior on the road. Are they speeding often, wearing off the tires? You'll know just by looking at the statistics in a GPS mapping software.
Is This GPS Tracker Worth It?
Here comes the main question, should you invest in this Spark Nano real-time GPS tracking device? It depends. It's not very cheap, and if you need it for professional vehicle surveillance, there are slightly more expensive GPS devices that are designed for this. Along with magnetic cases and so on… But if you need Spark Nano to track kids, spouse, or other activities, this is probably the best option you can get.
Spark Nano is seriously good. It's jam-packed with many new cool features and given the price, I must say it's the best combination of price and quality. Talking about new James Bond gadgets… This is it.
If you want this device, then go ahead and grab one from one of the largest retailers of spy equipment and GPS devices: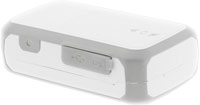 Spark Nano 2.0 The Smallest GPS Tracker in the World
(Update: This product has been discontinued. Browse this site for more GPS tracking systems.)