No Hardware, No Software! Record Incoming & Outgoing Calls Anywhere from Any Cell Phone with a Push of a Button.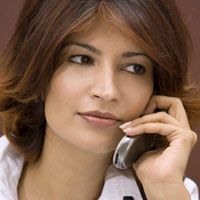 Ever wanted to record your personal cell phone conversations? It was messy in the old days, but now things have changed. New cell phone recording solution blows away competition with super easy, hands-free push of a button phone call surveillance.
Remember your options 15 years ago? You could buy a phone recording device that connects to your phone and records conversations into a cassette. Later new type models showed up with ability to record everything into your computer. Further you got software that lets you do that. But it's soon to be forgotten and I'm not kidding.
Imagine being able to record your cell phone conversations from any phone, anywhere… And do that without any wires, devices or even software… Sounds too crazy? Then you haven't heard of new service that's storming the surveillance world right now:
RecordiaPro is a new generation online service that lets you record phone calls 100% hassle-free. Best of all, it works flawlessly with iPhone, Droid, Blackberry, Nokia, Sony, Samsung and all other major cell phone companies.
Why RecordiaPro?
Choose Phone Calls to Record
Record Cell Phone Conversations
Record Land Line Calls
Store Call Recordings as MP3's
Download Conversations to Your Computer
No Monthly Fees!
Industry Leading Security
Mask Your Caller ID with Smart-Spoofer
Record Calls with a Push of a Button
All conversations are recorded in crystal clear, digital quality recordings. As soon as you finish a conversation, it's instantly available online to download & playback. Easy-to-use web interface lets you access recorded phone calls 24/7 from anywhere in the world.
Recording phone calls has never been easier. You choose one out of 3 plans for your phone recording needs. You get a set number of minutes to use for recording conversations. When your minutes dry up, you simply prepay to fund your account. No forced monthly services here. No need for software or even apps for recording phone calls. You get complete control over your phone call surveillance. This service is simply perfect for anyone who wants to record phone calls easily.
Record Harassing Calls – Is someone harassing you over the phone? You can't sleep at night, afraid to walk outside, constantly afraid of them watching you. With RecordiaPro you can record phone calls and get that sucker in no time.
Legal Cases – How often parents fight over child custody? Sooner or later one of them starts threatening or blackmailing the other parent. In cases like these, recording phone calls is the best decision you can make to set things straight.
Businessmen and Managers – Often times your employees interview potential hires and you can't be there. Now you can download job interviews to your notebook and listen to each and everyone separately to make a better decision when hiring.
Attorneys – Benefit by keeping records of each important call with one of their clients or any other party. Such phone recording service makes it a breeze.
Journalists & Reporters – For many it's a daily routine. Calling interviewees, talking to them. Now you can call and record conversations with people without ever touching a phone recorder or using special software. It's all done for you. Just press a button and you got it.
Law Enforcement – You need to gather evidence or analyze the voice of potential suspect? RecordiaPro will let you record high-quality phone conversations from your cell phone or regular office phone. Automate your tasks with this service.
As you can see recording phone calls with RecordiaPro can benefit so many of us. Whether you're a worried parent, businessman, private detective or a lawyer, you must check out RecordiaPro. This service is truly amazing. It simply blows away the competition.
Where else can you find a phone call recording service that lets you record incoming and outgoing calls from any cell phone or landline, access conversations in MP3 format and download them to your PC? Access unlimited storage account manager via web anywhere in the world. Track time of call, date and duration easily. Fake or even block your calling number. And do all this without additional devices, hardware, and software. Nothing can be easier.
P.S. – RecordiaPro call recording service works with cell phones and landline phones. It always records both parties, not just one. It has no contracts and no monthly fees. Pay for what you use. If you ever wanted a simple way to record phone conversations, RecordiaPro is your best bet my friend.