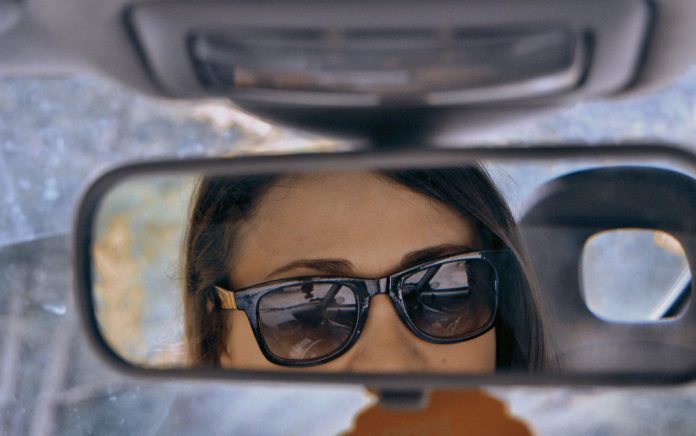 Easy to Clip Rear View Car Camera – A Neat Spy Device You've Seen on Cop Shows Now Can be Yours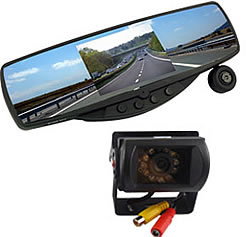 Often times you need to record/monitor what's happening inside the car. And regular covert cameras like spy toys or radio clocks will attract attention and suspicion. How do you spy inside your own vehicle? Well, you could use professional help to install the micro cam somewhere in your car.
But it's a but messy. A much better solution is just to stick such a rear view mirror camera on your existing mirror and nobody will even pay attention to it.
This DVR camera can record at 30FPS and 640×480 resolution. What's even better it has built in screen led inside the mirror so you can playback the recorded videos at any time. 8Gb SD card upgradeable to 16Gb will store a lot of data. The built in color camera can rotate 330° and record front and back of a car.
Moreover, this babe has external wireless camera that can be mounted inside the car somewhere or even outside the car giving you even more options for secret video surveillance.
Several Recording Options:
Recording Taxi Passengers – Sometimes you have drunk clients driving in a taxi and making all kinds of shenanigans. You can record them and bring the video to the police.
Recording Your Friends – You can make stunts and record your friends' faces. Similarly to those Top Gear show episodes. When you show them, it's a good portion of laughter.
Recording Secret Suspects – If we're talking about more serious uses of that rear view mirror camera, then you can record drug dealers, compromising conversations inside the car.
It is indeed an interesting covert surveillance and recording device. It is high quality and offers more bang for your buck than most similar rear view cameras like that.
Rear View Camera Features:
Wireless & Wired DVR + Two Cameras
Built-in Rechargeable Li-battery
Two cameras: front rotating camera; wired or wireless rear view camera
Manual switch from front camera to wireless rear view camera
3.6 inch TFT LCD 960*240 pixel, 262,000 color
Password Setting to protect recording info
Recording Mode: Manual A/V Recording; Time setting Recording
Inner Memory: 32M; Support 16G SD card (approximately 16hrs)
Overwrite function. Once the card is full, Car-DVR will delete the old recording files automatically for continue recording.
Built-in Microphone
USB Port: USB2.0, compatible with USB1.1 (PNP)
If you'd like to see more specifications of this DVR rear view mirror camera, then visit our partner's online store. You'll see that the price for this spy gadget is much lower than you'll find on retail.