Smaller than iPhone Real-Time Portable GPS Tracking System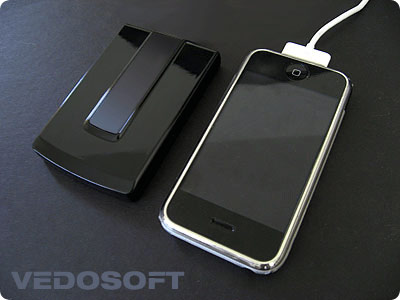 A really nice and beautiful cell phone like handheld GPS tracker. One of the hottest portable live GPS tracking devices on the market. With so many functions, it's one of our best choices!
Have you ever wanted a small and powerful GPS tracker to track things in real time, update you every 10 seconds, and which you could bring anywhere? This baby is it! It's completely portable and battery rechargeable GPS unit that uses battery energy only when it sends a signal, meaning each 10 seconds. And if no one is moving, it works on complete battery saving regime.
What & How to Track with This GPS Tracker?
You can use this tiny real time GPS vehicle tracking tool not only on cars or motorcycles. You can even put in a purse or luggage to track a person – live. Isn't that amazing? Let's see who else uses this device today:
Security Companies – It's one of the most popular buyers. Security companies need to know when and where their patrols/employees are so they could better assist the clients.
Boat Rental Firms – Sometimes clients rent a boat, go further away into the sea or the ocean and get lost due to the engine failure. This GPS device is perfect savior in such cases.
Law Enforcement – For the most optimized work, law enforcers should each have one of these small portable live GPS tracking systems installed. Hard to function without it.
Hazardous Material Transportation – When you work with such 'delicate' cargo, you need to be as safe as possible and take all precaution measures. Live tracking data definitely helps in such case.
Teenage Surveillance – Did your teen son or daughter just got their car license? Well, you need to be more worried than ever before. With this mini GPS you'll know all their driving habits.
Cheating Spouse – You can slap-stick it to your spouse's car and you'll know exactly where they're going, how often, and finally you can track them yourself.
Disabled People – People with disabilities or especially memory loss, Alzheimer's disease need the most attention. They can take this GPS device with them, so you'll know where they are.
Car Rental or Taxi Firms – Companies with large number of vehicles use these slap n' stick portable GPS trackers to see their cars in all times in all places.
Specifications:
Dimensions: 3.5″ L x 2.08″ W x 0.75″ D
Battery: Rechargeable Li-Ion Battery 1340 mAh 3.7V
GSM Channels: 850/1900 (United States) 900/1800 (Europe, Australia,  & Middle East)
Operating Temperature: -22 degrees F to 158 degrees F
GPS Tracking Of Up To 14 Satellites
ATT Coverage Area: GPRS Wireless Service
Average Operating Time: 8 Hrs Continuous Motion
(i.e. If on a person or vehicle and moves 1 hr per day, the Spy Hawk Turbo will
operate for about 8-10 days, without additional extended battery)
10 Second Position Updates When Moving
90 Day Historical Playback
Zone Alerts – Set Up To 20 Areas, Get SMS Text Or Email Alerts
Monitors Speeds – Alerts When Speed Thresholds Are Exceeded