Free From a Fee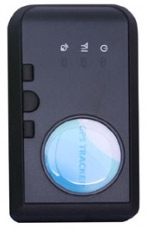 If you have a GPS system, you are aware that most companies charge a monthly fee for its usage. So not only do you have to buy the GPS hardware, but you have a new monthly bill to use the GPS system itself.
The Conan – No Fee GPS is a unit that is perfect for anyone wanting real-time GPS tracking in a vehicle without all those fees. You can control the Conan with your cellphone.
Multiple Modes
SMS Trigger mode allows the Conan device to send you a GPS position whenever you send a text to the GPS unit.
Motion trigger mode starts the GPS tracker when the device detects that the car is in motion. In this mode, the device sends you an update every 5 minutes.
Geofence alarm mode allows you to set boundaries of where the car can move. If a boundary is passed a text alert is sent to you. Great for teens who are trying to drive too far from home.
Speeding alarm mode is, you guessed it, a mode that sends a message to your phone with GPS information as well as a speed report.
Live tracking mode is a non-stop tracking mode in which you can control the Conan to send location status updates up to 255 times per setting.
(Update: This product has been discontinued. Browse this site for more GPS tracking systems.)