Stylishly Designed, Delivering Extreme Accuracy & Yet Very Affordable Mini GPS Tracker – The Best Personal Tracking Solution?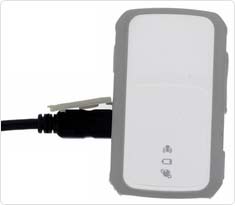 In the past, spy equipment was limited to the realm of police, private security, military, and security agencies. Nowadays, spy devices can be easily bought and used by your employer, perhaps your neighbor. Here's one such surveillance gadget I'm pretty sure you'll love.
Mini GPS tracker is a tiny device which you secretly attach to a vehicle to track its movement and location.
Small GPS tracker like this can be attached to the vehicle or put in your pocket. And it will track 24/7 without any problems. Information about the location is sent directly into a program on your computer, so you can see what is happening in real-time. Just attach the tracker to any vehicle, hidden away, where the person you are tracking will not find it.
Jump on the computer and open the GPS software and you now have an instant map that tells you where the vehicle is currently located. GPS tracker programs also allow you to watch the movement of the car from street to street on a digital map, an aerial view, or bird's eye view.
Why You Need One in the First Place?
There are several reasons you may want to track a specific vehicle or even a fleet of vehicles. Perhaps you are an employer who runs a courier company. With a mini GPS tracker attached to each of your trucks or vans, you can monitor whether your employees are sitting in a parking lot or actually making deliveries on schedule.
The tracking software that comes with a tiny GPS tracker will allow you to find the exact location of your employees. If you ran a courier company, such tiny GPS tracker has the potential to save your company money on salaries, gas, vehicle maintenance, and reduce your overall overhead costs of running the business.
Another excellent reason to consider GPS tracking is for parents of a teenager who want to know exactly where their inexperienced drivers are going. With a tiny, hidden GPS tracker, you can monitor their driving habits and even see if they are speeding by looking at the reports of your GPS software on your laptop.
Or think about your spouse that has lots of free time. Do you suspect cheating? With a mini GPS tracker, you can spy on your spouse secretly. Determine where he or she is going when you're not around. Do they often leave and drive to the same address? If you had a tracker hidden in the car, you would know exactly where they are driving at any time.
The Amazing Spark Nano
So how about an amazing mini GPS tracker that offers real-time tracking? Look no further than the Spark Nano v. 2.0 retailed at Brickhouse Security. They offer extremely small tracker that you can hide pretty much anywhere. Stick it to a car, put it in your pocket, place it inside a purse or a luggage. With Spark Nano 2.0, you will have instant 24/7 access to the location and movement of the target.
The device has one of the most accurate GPS tracking systems available. The Spark Nano 2.0 has been hailed as "Wired" magazine's #1 choice of GPS tracking technology. With such a track record, you can be assured that you can always rely on the Spark Nano.
Love This Tiny GPS Tracker? Then Click The Link Below to Investigate It Even Further. I'm Sure You'll Love It Once It's in Your Hands…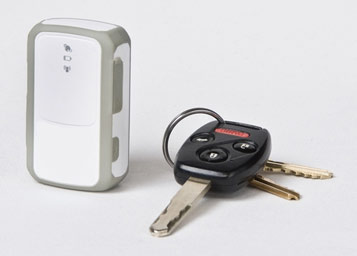 (Update: This product has been discontinued. Browse this site for more GPS tracking systems.)