"Slap & Track" Handheld GPS Devices – Small and Super Powerful Magnetic GPS Trackers for Ultimate Monitoring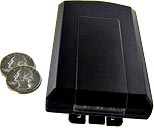 Handheld portable GPS devices now have a new member in live vehicle tracking industry. Included free magnetic waterproof cover case will make this tracker an unbeatable solution on the market today.
If you want the #1 live GPS tracking device, this is it.
You get the data transmitted from very sensitive antenna every 10 seconds while driving and every 20 feet if walking. In other words if speed is less than 10 mph each 20 ft. and with speed higher than 10 mph, every 10 secs. This is one of a kind 100% completely self contained GPS device. You won't miss with this one.
Who Uses these Live GPS Tracking Units?
For over 7 years these manufactured solutions were successfully used by 911 emergency call services, government institutions and US military. Government wouldn't buy these handheld GPS devices if they weren't top-notch, state of the art gadgets available today. Here's what you get when you buy one of these:
LIVE Real Time Portable Tracking with 10 second updates!
Speed Limit alerts are sent with notification via SMS Text Message or Email
No Software to install – User Controlled 100% Web Based Site Provided
$39.95 per Month for USA & CANADA – NO CONTRACTS – Unlimited Tracking
90-Day Historical Playback
Accessible From Any Web Enabled PC or Handheld Enabled Device
Each Account Can Support from 1 up to 500 GPS Trackers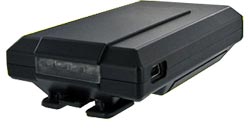 When you slap this kit on a vehicle, you can watch it moving real-time by logging into a global navigation system control panel. You will see live updated view every 10 seconds. This is more than enough to track your employees or anyone else using a car. And if they are speeding up, you'll get SMS or email messages right into your PC or mobile device. How cool is that?
Battery Life Secrets
You want to know another cool fact that makes this handheld GPS so powerful? It's its battery life. Battery is used only when it activates. Which means every 10 seconds. Because of built-in motion sensors battery lifetime is largely extended.
So battery burning is based solely on the number of transmissions executed. You can also see how much battery life is left just by logging to the website online. Simple and very convenient right.
Specifications:
Dimensions: 2.50″; W x 4.00″; L x 0.90″; D
Battery: Rechargeable Li-Ion Battery 1340 mAh 3.7V
GSM Channels: 850/1900 (United States) 900/1800 (Europe, Australia, & Middle East)
Operating Temperature: -22 degrees F to 158 degrees F
GPS Tracking Of Up To 14 Satellites
ATT Coverage Area: GPRS Wireless Service
Average Operating Time: 8 – 10 Hrs Continuous Motion Drive Time (i.e. If on a person or vehicle and moves 1 hr per day, the Spy Hawk Turbo will operate for about 8-10 days, without additional extended battery)
10 Second Position Updates When Moving
90 Day Historical Playback
Zone Alerts – Set Up To 20 Areas, Get SMS Text Or Email Alerts
Monitors Speeds – Alerts When Speed Thresholds Are Exceeded
(Update: This product has been discontinued. Browse this site for more GPS tracking systems.)