Record Life Through Your Eyes!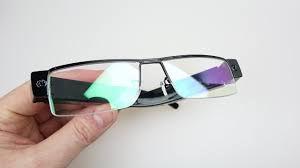 Imagine if you could record your life as the day goes by. Ever wonder what it's like to look through someone else's eyes? Now you can with the Clear Glasses Video Camera.
Just Add a DVR
All you need is a compact digital video recorder, and you can plug the glasses right into the DVR. Just put the SD card into your computer and watch high-quality video of your day. Or give it to someone else to capture the moments of their daily routine?
Undetectable Hidden Camera
There is obviously a hidden camera of a micro size installed into the glasses. No one will take a second glance as you stroll around with the glasses on. The camera is great for any covert surveillance you may need. You can simply look at someone and you are recording their actions. The camera is also a great tool to recall the exact details of your day.
Even Use Them as a Stationary Camera
Tired of wearing the glasses? Just set the glasses down on the top of the TV with the DVR hidden and you can set the angle to record whatever area you need. You can use an extremely small DVR that looks just like an iPod or mp3 player as well and no one will notice. Stealth operations are always at your disposal with this spy gadget.
(Update: This product has been discontinued. Browse this site for body worn cameras.)