It's the King of Mobile Phone Monitoring & You Simply Must Check it Out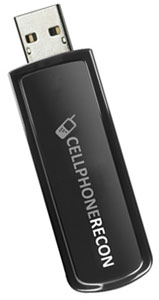 Cell phone surveillance is extremely useful for parents to check their kids, suspecting husbands of cheating wives, all the law enforcement guys who do this as a regular job. In earlier days, one of the ways to monitor a cell phone was to plant a bug or simply present them already tapped mobile as a gift. Clueless, they'd be using it and you could access all the data.
Not anymore. Now all you need is a tiny little software that can be installed on a cell and you're ready to go. It's super fast, takes seconds to install. And it's completely covert. The program runs in the background without creating and suspicions. Here's a list of features you might enjoy:
Find out all the calls made
Discover every contact
Read their emails
Read their SMS, MMS
Remote monitoring from your PC
Find out their calendar entries
Access GPS to pinpoint their exact location
Runs silently in the background
Logs all activity for later viewing
With this cell phone monitoring software you can literally sit at home and download all the data right in front of your computer while drinking coffee and eating doughnuts. And with GPS capabilities, you even see their real time location as they're walking. This hidden surveillance software is next gen. no questions.
One thing to note, it works with compatible cell phones. Droids,iPhones, etc. So it may not work with some other platforms or older mobile devices.
This software is great because you can back up the data to a secure server and store it online. So you could install this on your mobile and download all the crucial data once a month or so. It never hurts to back up your stuff, because we all know what happens when you don't – you lose it all.
Specifications:
Compatible with Blackberry, Android, Windows Mobile, and Symbian OS smartphones, including models by Samsung, Nokia, Motorola, HTC, and many more
Compatible with carriers including T-Mobile, Spirit, O2, Orange, Verizon, Alltel, AT&T, and more
Internet connection must be enabled for software to work