New Covert Hidden Camera Self-Records & Spies on Your Targets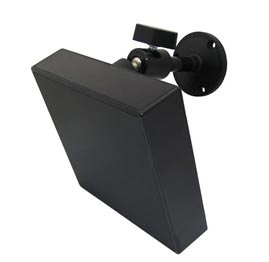 How many times have you wanted a solid hidden camera with DVR to mount on a desk or on a wall and record what's happening? Many people look for dummy cameras or regular looking security cams. But you know what? They attract attention. Unnecessary attention.
It doesn't take a genius to spot a spy camera and then use other paths to break into your house, or simply avoid doing the shady activity. But not with our Pandora black box.
This covert DVR camera is able to secretly record what's happening at 1280×720 resolution and outputs it into SD card for later viewing. This original design covert cam is very handy when you need to use it outdoors. That's right! You can use it outside without any problems. Hang it on the wall inside bushes, trees near the rooftops.
As you can see from the videos, it's not hard to put it near the desk, or in a bookshelf or anywhere you want. It is completely hidden black box. These covert DVR cameras are becoming one of the most popular choices by our customers. If you are sick and tired of the unknown, then get this baby and track down your cheating spouse or suspicious neighbors.
Wall-Mounted Video

Desk-Mounted Video

I love it personally because it has micro SD card and rechargeable batteries. You can insert new pack of batteries, while others are recharging. This will help you monitor for a long time. And it's portable. You can mount it anywhere, in any location. Be it remote surveillance area or city office. It's like a laptop that you can carry with you. Beautiful black box that does the job. If you're interested, take a look at the specifications below:
Why this Covert DVR Camera?
Video System: NTSC
Video Resolution: 1280×720, 720×480 / 320×240
Records to Micro-SD card (2GB): Takes up to 32GB micro-SD card
Lux: 0.5
Angle of View: 100 degrees
Forward Play Speeds: Normal, 2x, 4x
Reverse Play Speeds: 2x, 4x
Frame Rate: 1, 2, 3, 5, 13/15, 25/30 fps (real-time video)
Recording Modes: manual, schedule continuous, motion
RCA Composite AV Output
Firmware Upgradeable via micro-SD card
Rechargeable battery (last up to 6 hours)
Expanded applications make this covert hidden DVR camera water resistant, so no problems to use outside. It has 2 camera positions for max effect surveillance. It does very decent job of recording in very low light conditions and locations.

It records anything, anywhere and without attraction.
(Update: This product has been discontinued. Browse this site for DVR systems.)